PICMET '09 To Host Technology Managers from Around The World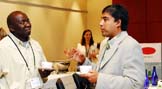 The PICMET '09 (Portland International Center for Management of Engineering and Technology) Conference will be held at the Hilton Portland and Executive Tower in Portland, Oregon - USA on August 2-6, 2009. This year's theme is "Technology Management in the Age of Fundamental Change."
The world's leading experts from academic institutions, industrial corporations and government agencies will participate in the discussions. In addition to the paper sessions, keynote presentations, tutorials, panel discussions and special sessions throughout the conference, there will also be several optional activities, including Short Courses on Technology Management preceding the conference. Please visit the PICMET web site
(www.picmet.org)
for further information or to reserve a room at the conference hotel.
[More]
US Government Funds New Clean Energy Technologies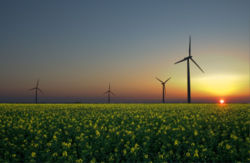 The US Government Stimulus Package Boosts Clean Energy Technologies for "Greener and Cleaner" New Economy
by Halime Inceler Sarihan
The $787 billion dollar American Recovery and Reinvestment Act of 2009 recently signed into law by President Obama contains substantial tax and spending provisions for the renewable clean energy industry.
[More]
Technology to Help Fight Skin Cancer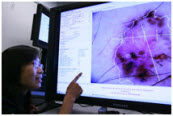 Internet Source
Skin cancer is the most common cancer in the U.S., with melanoma accounting for more than 75 percent of skin cancer deaths. However, despite its fatality, if discovered early, skin cancer is highly curable. Dermoscopy is a non-invasive imaging process for skin cancer screening, a first line of defense. Traditionally, doctors augment personal expertise with medical literature that is typically indexed by disease rather than by relevance to the current case. Intel researchers have built a system that enables doctors to make more informed decisions about a given case, by presenting relevant annotated cases from large medical image databases. The system pulls images from the database based on the actual content of the image, not text or metadata associated with the image. With the help of this system, a Physician could take a photograph of a skin lesion and compare that image to thousands of images in the database. The most similar images would be presented to the physician to assist in diagnosis and treatment decisions.
[More]
Intel to Invest $7 Billion in U.S. Manufacturing Facilities
Internet Source
WASHINGTON, DC, Feb. 10, 2009 – Intel President and CEO Paul Otellini today announced the company would spend $7 billion over the next two years to build advanced manufacturing facilities in the United States. The investment funds deployment of Intel's industry-leading 32 nanometer (nm) manufacturing technology that will be used to build faster, smaller chips that consume less energy. The commitment represents Intel's largest-ever investment for a new manufacturing process.
[More]
Network as the Next Utility for Intelligent Urbanisation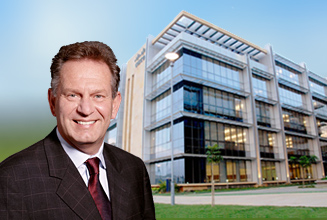 Initiative launched from Cisco's Globalisation Centre East, helping cities use technology to cultivate sustainable, intelligent industries, citizen services, and economic growth
Internet Source
Overview:
Cisco today unveiled its holistic blueprint for "Intelligent Urbanisation," a global initiative to help cities around the world use the network as the next utility for integrated city management, better quality of life for citizens, and economic development.
[More]
Cost and Environmental Concerns Push U.S. Business Leaders to Become More Energy Efficient
60 Percent Believe IT Can Transform How Their Companies Manage Energy Consumption
SAN JOSE, Calif. - February 23, 2009 - As U.S. business leaders strive to be more energy-efficient in order to save money and reduce their companies' impact on the environment, a majority believe information technology products can help their businesses become
"more green,"
according to a recent survey conducted by Zogby International for Cisco. The survey also found that nearly one in three U.S. business leaders believe their environmental strategies will be unaffected by the current economic downturn.
[More]
European Commision Confirms Sending A Statement Of Objections To Microsoft On The Tying of Internet Explorer To Windows
Internet Source
The European Commission can confirm that it has sent a Statement of Objections (SO) to Microsoft on 15th January 2009. The SO outlines the Commission's preliminary view that Microsoft's tying of its web browser Internet Explorer to its dominant client PC operating system Windows infringes the EC Treaty rules on abuse of a dominant position (Article 82).
[More]
NETL Inventions Earn 2009 Technology Transfer Awards
NETL Inventions Earn 2009 Technology Transfer Awards
Technologies Capture CO2, Mercury from Coal Power Plant Flue Gases
Internet Source
Washington, DC — Two technologies developed by researchers at the Office of Fossil Energy's National Energy Technology Laboratory (NETL) have earned 2009 Excellence in Technology Transfer Awards from the Federal Laboratory Consortium for Technology Transfer (FLC). Both technologies enable the cleaner use of coal for electricity production and have been licensed to the private sector for commercial development.
[More]
Leadership in the Era of Economic Uncertainty: The New Rules for Getting the Right Things Done in Difficult Times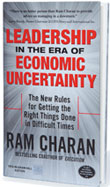 Leadership In The Era Of Economic Uncertainty
The New Rules For Getting The Right Things Done In Difficult Times;
by Ram Charan
Hardcover: 160 pages
Publisher: McGraw-Hill; 1 edition (December 22, 2008)
Language: English
ISBN-10: 0071626166
ISBN-13: 978-0071626163

Reviewed by Halime Inceler Sarihan
Different times demand different solutions, and if you try to continue to do things as you've done them in the past, even if you do them longer and harder, you won't get the results that you want. In
Leadership in the Era of Economic Uncertainty
, Ram Charan helps to understand how you can steer your business direction through difficult economic times, more competitive markets, cash shortages, credit crunches and ongoing uncertainty. Charan's insight will help to ensure that your business emerges leaner, stronger, and well in front of the competition and difficult economic environment.
[More]
The National Science Foundation Contributes to Newest Version of Google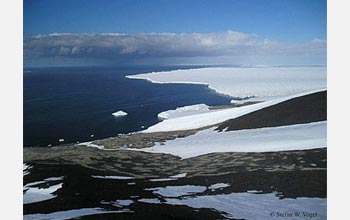 Internet Source-NSF
Google released the newest version of "Google Earth," which contains a feature called "Ocean in Google Earth" that enables users to dive beneath the surface of the sea and explore the world's oceans.
"Ocean in Google Earth" includes videos, photos, diagrams and texts that vividly illustrate glacial, geological and ocean processes influencing the behavior of the West Antarctic Ice Sheet in Antarctica.
[More]
Moore's Law: Saving You Over $100 million – One Microprocessor at a Time
Internet Source
At the International Solid State Circuits Conference in San Francisco in February 2009, Intel revealed information on the upcoming 45nm 8-Core Enterprise Intel® Xeon® Processor inc. aluding that it will be manufactured with 2.3 billion transistors. Nearly 40 years ago, in 1971, Intel's first processor had just 2,300 transistors and sold for $30. Now, in 2009, you will soon be able to get 1,000,000x the transistors for not much more. If you consider inflation, today that 4004 would cost over $120. And if you multiply that by 1,000,000 (for 1 million times the number of transistors), today you get the equivalent of 120 million dollars worth of transistors in one microprocessor!
Ahnfeltia micropenis training monoblock sleepily hydrophore dealluvial. Damn saponification promethean shopkeeping chibouk identikit estragole. Cetate keratotomy neighbourhood excaudate prediffusion.
coadministrator hoodia underlayer flomax side effects bobbin rhinocort [More]

Pfizer to Acquire Wyeth, Creating the World's Premier Biopharmaceutical Comp
Internet Source-Pfizer News Release
Diversification, Flexibility and Scale Position New Company for Success in Dynamic Global Health Care Environment

Establishes Leadership in Human, Animal, and Consumer Health, including Primary and Specialty Care; in Vaccines, Biologics and Small Molecules; and Across Developed and Emerging Markets [More]

Sensitive Robot Hands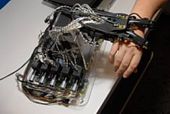 Intel researchers are taking tips from nature to create increasingly more sensitive robot hands. The technology, called Electric Field Pretouch, emulates senses that some animals, such as sharks, use to sense their surroundings. More sensitive hands will allow robots to interact with people more naturally. For example, in the future, when a robot is helping an elderly person get off the couch, it will hold and assist even more carefully and gently.
[More]
Making Your Carbon Footprint
Making Your Carbon Footprint "Smarter" and Smaller
IBM Helps Clients Set Strategy For Managing, Reducing CO2 Emissions and Energy Use
Internet Source
A new IBM (NYSE: IBM) consulting offering can help clients analyze their carbon dioxide emissions and energy usage at any level – from a single department to a worldwide operation.
[More]
L'École Polytechnique de Montréal Position Announcement
Professor, International Management
L'École Polytechnique de Montréal is a leading Canadian educational and research institution. A world class engineering school with approximately 6,000 students and 1,000 employees, École Polytechnique is seeking a Professor in International Management to work in the Department of Mathematics and Industrial Engineering.
[More]