IBM and Georgia Tech Break Silicon Speed Record
Frozen Chip Operates at 500,000,000,000 Cycles/Second at Near Absolute Zero

Source IBM Press News
SOMERS, New York, USA & ATLANTA - 20 Jun 2006:
IBM and the Georgia Institute of Technology announced today that their researchers have demonstrated the first silicon-based chip capable of operating at frequencies above 500 GHz -- 500 billion cycles per second -- by cryogenically "freezing" the chip to 451 degrees below zero Fahrenheit (4.5 Kelvins). Such extremely cold temperatures are found naturally only in outer space, but can be artificially achieved on Earth using ultra-cold materials such as liquid helium. (Absolute Zero, the coldest possible temperature in nature, occurs at minus 459.67 degrees Fahrenheit).
[More]
Bill Gates Mocks MIT's $100 Laptop Project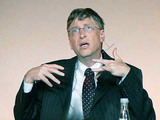 Source: Reuters, By Joel Rothstein, Retrieved on 03/15/06, Internet Source
WASHINGTON (Reuters) - Microsoft Corp. (MSFT.O: Quote, Profile, Research) Chairman and Chief Software Architect Bill Gates on Wednesday mocked a $100 laptop computer for developing countries being developed with the backing of rival Google Inc. (GOOG.O: Quote, Profile, Research) at the Massachusetts Institute of Technology.
[More]
France Finishes Copyright Law to Open Up iTunes

Source: Reuters, By Astrid Wendlandt, Retrieved on 03/19/06, Internet Source
PARIS (Reuters) - French deputies finished drafting a law on Friday that would open up Apple's iTunes online music store to portable music players other than its popular iPods.
[More]
Google Lets Slip Talk Of Online Storage Service

Source: Reuters, By Eric Auchard, Retrieved on 03/07/06, Internet
Source
SAN DIEGO (Reuters) - Google Inc. is preparing to offer online storage to Web users, creating a mirror image of data stored on consumer hard drives, according to company documents that were mistakenly released on the Web.
[More]
Samsung Unveils the World's First 8GB Hard Disk Embedded Phone – the i310

Source: Samsung WebSite, Press Center, Press Releases, March 06, 2006, Internet Source
Seoul, Korea March 6 th , 2006 – Samsung Electronics Co., Ltd, a leading provider of mobile phones and telecom systems, is reinforcing its technology leadership by unveiling the world's first 8GB Hard Disk embedded smartphone (model: SGH-i310).
[More]
ATT and BellSouth Merge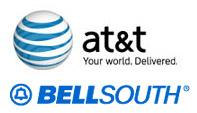 Source: ATT News Room, ATT WebSite, Retrieved on 03/08/06, Internet Source
AT&T Inc. and BellSouth Corporation have announced an agreement to merge the two companies, a combination that will create a more effective and efficient provider in the wireless, broadband, video, voice and data markets.
[More]
Greenhouse-gas Concentrations Reached New Highs in 2004

Source: World Meteorological Organization, retrieved 03/14/06,Internet Source
Globally averaged concentrations of carbon dioxide (CO2), methane (CH4) and nitrous oxide (N2O) in the Earth's atmosphere reached their highest-ever recorded levels in 2004 according to the first annual Greenhouse Gas Bulletin published by WMO on 14 March. CO2 was recorded at 377.1 parts per million (ppm), CH4 at 1783 parts per billion (ppb), and N2O at 318.6 ppb. These values supersede those of pre-industrial times by 35%, 155% and 18% respectively, an increased over the previous decade by 19ppm, 37ppb and 8ppb in absolute amounts.
[More]
What's Holding Up PlayStation 3?

Source: Time Online Edition, By Wilson Rothman, Retrieved on 03/16/06, Internet SourceSony announced delays in the forthcoming new unit.
The worldwide launch of Sony's PlayStation 3 has been delayed until early November, the company said yesterday at a press conference in Tokyo. Sony attributed the revised launch, pushed back from this spring, to a delay in the release of copy-protection software required for the PS3's game and high-definition movie discs.
[More]
Apple's Move to Limit iPod Volume Acknowledges Product Flaw, Attorneys Contend

Yahoo News, March 29, 2006, Source Source: Yahoo News, Retrieved on 03/29/06, Internet SourceApple Introduces Software to Cap Potentially Damaging Volume Levels on Some Products
SEATTLE, March 29 /PRNewswire/
-- Attorneys representing Apple (Nasdaq: AAPL - News) iPod owners in a national class-action lawsuit against the computer and portable music-player giant today lauded Apple's decision to provide a way to limit the volume of the popular iPod devices, but said the company's actions fall far short.
[More]
Intel and Microsoft Outline Plans for Advancing Benefits of New Management and Virtualization Technologies
Connected technologies to offer businesses new capabilities and cost savings.
Source: Microsoft Press Release
Intel Corporation and Microsoft Corp. outlined plans to connect computer network management technologies and also to work together to advance promising virtualization technology that will bring businesses new capabilities and cost savings.
[More]
Palm Celebrates Pilot's 10th Anniversary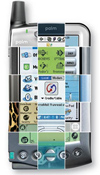 Source: Palm Website, Retrieved on 03/27/06, Internet Source[Ten years ago Palm released the original Pilot organizer and to commemorate the occasion Palm has released a 10-year survey of the company's accomplishments.]Sunnyvale, CA
-- Ten years ago, Palm, Inc. captured the imagination of road warriors everywhere with the first Pilot connected organizer, a mighty 5.7-ounce combination of calendar, contacts, to-do lists and notes. Today, having shipped more than 34 million mobile-computing products, the company continues to improve the lives of people and businesses the world over, staying true to one guiding vision: The future of personal computing is mobile computing.
[More]
Boeing to Expand 787 Family Amid Strong Demand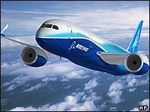 Source: Reuters, by Christian Plumb, Retrieved on 03/27/06, Internet SourceNEW YORK (Reuters)
- Boeing Co. (BA.N: Quote, Profile, Research) has decided to proceed with an expanded version of its hot-selling 787 Dreamliner jet, bowing to pressure from airlines, the executive who heads the 787 program said on Monday.
[More]