| | | |
| --- | --- | --- |
| | News Headlines | |
| | Technology Management | |
| | Industry Highlights | |
| | Innovation Management | |
| | New Technologies | |
| | Project Management | |
| | Entrepreneurship | |
| | International News | |
| | Technology Transfer | |
| | Ethical Issues | |
| | Emerging Technologies | |
| | Book Review | |
| | Upcoming Conferences | |
| | Call for Papers | |
Nanotech Company Awarded NASA Grant
to Advance Nanoscale Drug Delivery

Nanotech Company Awarded NASA Grant to Advance Nanoscale Drug Delivery
Source: Nano Science and Technology Institute
Nanotrope, Inc. was awarded a $600,000 SBIR Phase II grant from NASA for its research in nanoscale droplet technology to enhance drug delivery. Small Business Innovation Research (SBIR) Phase II grants have a higher dollar amount than Phase I awards and are given to companies for prototype development to build on its initial research findings. Nanotrope plans to use its award to advance technology for new drug formulations and delivery procedures. Nanotrope's nanoscale droplet technology could prove of great benefit for NASA as well as the pharmaceuticals industry. The company's nanodroplet generator technology can produce drug "containers" that carry precise delivery commands that target diseased cells and organs, allowing pharmaceutical companies to develop safer and more potent drugs.
[More]
Thailand Innovation System: Challenges of Reform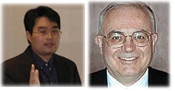 by Supachart Iamratanakul, Ph.D. Student; and Dundar F. Kocaoglu, Professor and Chairman, Dept. of Engineering & Technology Management, Portland State University, USAAbstract
- Innovation systems, which can increase competitive advantage and technological capabilities, are less focused in the developing countries. There is a gap in the studies to determine whether an innovation system explicitly exists or the countries should change their system to integrate more innovative capabilities. In this paper, we explore the innovation system in developing countries using Thailand as a case study to characterize how the innovation system, specifically, the national innovation system (NIS), applies to and impacts Thailand as a whole and what policies and theories should be implemented to change the system. The national innovation system, a set of distinct institutions which jointly and individually contribute to the development and diffusion of new technologies, is used as a tool for policy analysis and provides the framework for governments to form and implement policies to influence the innovation process.
[More]
How Cisco Succeeds in a Darwinian World

Source: News@CISCO, Cisco Webpage, February 21, 2006, Internet Source
Geoffrey Moore's best-selling books continue to capture the attention of business leaders with his insight into the nature of disruptive technologies. In his latest book, "Dealing with Darwin, How Great Companies Innovate at Every Phase of Their Evolution," he describes how Cisco uses innovation to achieve a competitive advantage that guards against extinction. Moore discussed his book with News@Cisco:
[More]
PDMA's 2006 Outstanding Corporate Innovator (OCI) Award

PDMA's 2006 Outstanding Corporate Innovator (OCI) Award
Help PDMA Find, and Learn From, the Best New Product Development Firms at PDMA's 30th International Conference.
PDMA's 30th International Conference will take place in Atlanta, on October 21-25, 2006. The theme of this year's conference is
"Product & Service Innovation in New Product Development: 'Compete to Win'".
[More]