Plenary Speakers

Tutorials

Work Shops

Executive Forums

Hotel Reservation

The City

Excursions

Oregon Travel

Transportation

Authors Country & Affiliation

Author Guidelines

Copyright Form (PDF)
PICMET
Portland International Conference on Management of Engineering & Technology
Portland, OR 97207-0751
USA Tel: +1 503-725-3525
Fax: +1 503-725-4667
E-Mail: info@picmet.org http://www.picmet.org

Copyright © 2000 PICMET
William R. King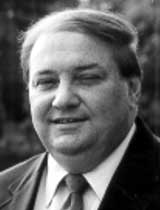 William R. King holds the title University Professor in the Katz Graduate School of Business at the University of Pittsburgh.
He was the Founding President and the first Executive Director of the Association for Information Systems (AIS)—a global organization of 1800 Information Systems academics. He has also served as President of The Institute of Management Sciences (TIMS)—an 8000-member international professional organization, as Editor-in-Chief of the Management Information Systems Quarterly—the core journal in the IS field—and as General Chairman of the International Conference on Information Systems (ICIS)—the premier research conference in the field.
Dr. King has published more than a dozen books and has authored more than 300 papers in the leading journals of management science, strategic management, and information systems. His coauthored book, System Analysis and Project Management, won the McKinsey Foundation Award as a "significant contribution to the literature of management" and his co-edited book, Project Management Handbook, was named as "Book-of-the-Year" by the Institute of Industrial Engineers in 1984. He has received numerous other awards for his scholarly contributions including being named a Fellow of the American Association for the Advancement of Science, the Association for Information Systems and the Decision Sciences Institute.
As a consultant to a wide variety of international business firms such as Lockheed and Westinghouse (U.S.), Sulzer (Switzerland), and IBM (Australia), Dr. King has had significant impact on management practice and policy. As a staff member representing Senator Sam Nunn on the U.S. Senate Committee on the Budget, he performed studies that have had major impact on governmental policy.
In his leadership roles in TIMS, Dr. King motivated major change including conceiving and implementing a joint merger planning process between TIMS and the Operations Research Society of America that resulted, in 1994, in the creation of INFORMS—a 15,000 member global organization. Similarly, he put ICIS on a sound financial and administrative basis for the first time and led activities involved in conceiving, developing, developing funding for, implementing and selecting the first editor for Information Systems Research, which has become the premier research journal in the IS field.
At the University of Pittsburgh, Dr. King redesigned, obtained faculty approval for, and implemented a new doctoral program that grew substantially in size and quality under his leadership. That program is now regarded as one of the finest in the nation. He was instrumental in the award of a multi-million dollar grant to the University of Pittsburgh by IBM Corp. for research and curriculum development in the management of information systems (MOIS). An innovative double degree, MBA-MS in MOIS, "techno MBA" program was established as a result. This program is ranked as one of the best such programs in the world. Dr. King has also been the recipient of research grants from the National Science Foundation and numerous other sources. He has led the development of three areas of research and instruction at Katz—management science, information systems and strategic management—founded and directed the Strategic Management Institute, redesigned, obtained faculty approval for, and directed the Katz School's Ph.D. program, which is widely regarded as one of the best in the world. He has also been active in University-wide planning and was co-founder of a multi-school graduate program in Telecommunications.
Dr. King received his Ph.D. from Case Institute of Technology (now Case Western Reserve University) in 1964 after completing a BS with honors in Industrial Engineering at the Pennsylvania State University and a MS from Case. He has previously served on the faculty of the Case Institute of Technology and the Air Force Institute of Technology (active military duty).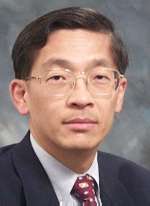 Jay Lee
Dr. Jay Lee is Wisconsin Distinguished and Rockwell Automation Professor at the Univ. of Wisconsin-Milwaukee as well as Director of Industry/University Cooperative Research Center on Intelligent Maintenance Systems (IMS). Previously, he served as Director for Product Development and Manufacturing at United Technologies Research Center (E. Hartford, CT), and was responsible for the strategic direction and R&D activities for next-generation products and services and to support United Technologies Corp's diversified business units, including Pratt & Whitney's jet engines, Sikorsky helicopters, Carrier air conditioning systems, Otis elevators, Hamilton Sundstrand aerospace components, and International Fuel Cell.
Prior to joining UTRC, he served as Program Directors for the Engineering Research Centers (ERCs) Program, the Industry/University Cooperative Research Centers (I/UCRCs) Program, and the Design, Manufacture, and Industrial Innovation (DMII) Div. at the National Science Foundation (NSF) during 1991-1998. Prior to joining NSF, he held several engineering and research management positions at Robotics Vision Systems, Inc. (RVSI) , Anorad Corp (a Rockwell Automation company), and the Office of Advanced Technology of the U.S. Postal Services-HQ. Previously, he had served as an adjunct professor for a number of academic institutions, including Johns Hopkins University, where he had served a part-time faculty member for the Hopkins Technical Management Program as well as for the School of Engineering and Applied Science during 1992-1998. He conducted research work at the Mechanical Engineering Lab. of the Ministry of International Trades and Industry (MITI) as a Japan Science and Technology Agency Fellow in 1995 as well as at the Univ. of Tokyo under a Japan Society for Promotion of Science (JSPS) Fellowship in 1997.
Working in the broad field of engineering, Dr. Lee has been involved in research, engineering development, and innovation management activities in the areas of automation, smart products, and smart service systems. His current research work involves in the areas of innovative design methods for self-maintenance products, machine degradation assessment, internet-based tele-maintenance of equipment, and e-factory & e-manufacturing. His recent book (as a co-editor), entitled Computer-aided Maintenance: methodologies and practices, was published by Kluwer Publishing in March 1999. He is also a frequent invited speaker and has delivered over 30 invited keynote speeches at major international conferences.
Currently, he is member of Board on Manufacturing and Engineering Design of National Research Council (NRC), and a member of Board of Directors for the National Center for Manufacturing Science (NCMS), and as well as advisory committee member for a number of agencies. Previously, he had served as a committee member for the Manufacturing Process Control Study Board and the New York Science and Technology Center Review Board for the National Research Council (NRC). In addition, he serves as editorial board for a number of journals, including the ASME Journal on Manufacturing Science & Engineering, IEEE Transaction on Systems, Man, and Cybernetics, International Journal on Quality, Reliability, and Safety, and International Journal on Business Performance Management.
Dr. Lee received his B.S degree from Taiwan, a M.S. in Mechanical Engineering from the Univ. of Wisconsin-Madison, a M.S. in Industrial Management from the State Univ. of New York at Stony Brook, and D.Sc. in Mechanical Engineering from the George Washington University. He is a recipient of SME Outstanding Young Manufacturing Engineering Award in 1992. He is also a Fellow of SME.
Larry Lesley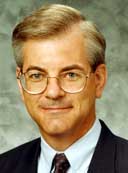 Larry Lesley is vice president and general manager of Personal Printing category within hp's Imaging and Printing Systems business. This category includes personal inkjet and low-end laser printing solutions as well as personal all-in-one devices.
Larry joined hp in January of 1980 in the finance department at the Santa Rosa Division. He progressed through various management jobs in Santa Rosa, Palo Alto, and Colorado Springs, where in 1985 he was named controller of the Colorado Telecommunications Division. Larry moved to San Jose in 1989 to become the controller for the Optoelectronics Division. In 1996, he was named controller of the Vancouver Division, the design center for personal inkjet printers. Larry was promoted to controller of the Home Business Unit with the Inkjet Imaging Solutions business in 1997. Two years later, Larry returned to Vancouver Division as general manager; and subsequently, he was named an hp vice president in August 2000.
Larry was born in 1956 in Detroit, Michigan. He has a BBA from the University of Michigan at Ann Arbor and an MBA from the University of Arizona at Tucson. Larry resides in Vancouver, Washington.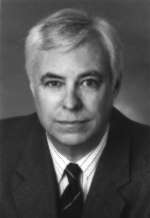 Thomas H. Lipscomb
Thomas H. Lipscomb is chairman of The Center for the Digital Future, a New York-based public policy nonprofit foundation. He is the founder and until recently CEO & chairman of Internet Commerce Corporation, Inc. (ICC), a public company which uses proprietary technology to create advantaged systems for the secure distribution, marketing, control and auditing of valuable digital information. He holds five patents in digital technology and ICC has received three industry awards for its technology. ICC received coverage by Forbes, Fortune, Business Week, Newsweek, Wired Advertising Age, Crain's, Publishers' Weekly, Success and other publications.
ICC was named one of Fortune Magazine's "25 Cool Companies" in technology (along with companies such as Netscape and Cisco Systems) and Newsweek listed Lipscomb as one of the "50 most influential people to watch in cyberspace." He was also a founder and former CEO and President of another e-commerce company, Wave Systems, Inc.
Mr. Lipscomb is one of the few executives with high-level experience in both print publishing and the world of electronic media. He has been both a magazine publisher of consumer magazines such as The Ladies Home Journal and a CEO in book publishing, where he was responsible for top bestsellers by authors as diverse as Agatha Christie, Susan Isaacs, Craig Claiborne, Jack Anderson and William Safire. Books he has published have won literary awards such as the Pulitzer Prize and National Book Awards. His most recent publishing position was as President of Times Books -- The New York Times book division.
Mr. Lipscomb has had numerous speaking engagements at colleges and universities such as Harvard, Stanford, Pennsylvania, Columbia, Cairo University, Fordham, Howard, Indiana, Cooper Union, New York University and the College of William and Mary. He has additionally spoken to organizations such as The Davos World Economic Forum's Industry Summit, The Council on Foreign Relations, The Ambassadors' Roundtable, The New York Conference on Digital Publishing, The SIGCAT Foundation, The Association of American Publishers, The Seybold Conference, and The National Center for Automated Information Retrieval.
He has appeared on public affairs shows such as NBC's Today Show, The ABC Evening News, BBC Channel 1 News and News Night, Extra (Germany), News Netherlands, and PBS NPR.
He is the author of articles in The New York Times, The Wall Street Journal, The Washington Post, Harpers, The Nation etc, as well as a regular commentator for Intellectualcapital.com. He has served in numerous non-profit positions including the boards of PEN, the George Polk Award in Journalism, The International Center for Economic Growth, The New York University Center for Copyright in New Media, The Museum Digital Licensing Collective, The Governor's Island Technology Center and the Gibraltar-American Council. He is a Fellow of The Digital Copyright Forum and a member of The Council on Foreign Relations and The New York Academy of Sciences.
John R. McDougall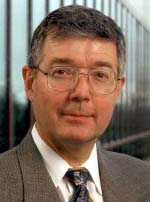 John McDougall has served as Managing Director and CEO of the Alberta Research Council since the fall of 1997. He is also President and General Manager of McDougall & Secord, Limited; Chairman of D.B. Robinson & Associates; and a Director of PFB Corporation.
Born and raised in Edmonton, Mr. McDougall received his Bachelor of Science Degree in Civil Engineering from the University of Alberta in 1967. He also completed a number of postgraduate courses in environmental engineering.
An active participant in professional and community affairs, Mr. McDougall is a member of the Management Board of the Alberta Science and Research Authority; a member of the Conference Board of Canada Leaders' Forum on Innovation; a Director of Calgary Technologies Inc. and a Director of the Alberta Agriculture Research Institute. He is also the Past-President of the Canadian Council of Professional Engineers, APEGGA and the Edmonton Chamber of Commerce.
John is a fellow of the Canadian Academy of Engineers, Honorary Lieutenant Colonel of the 8 Field Engineer Regiment and an honorary member of APEGGA and the Mexican College of Civil Engineers. He is listed in Who's Who in Canada, Who's Who in Canadian Engineering and Who's Who in America.
He is married to Irene and has three grown sons - John, Jordan and Michael and one stepson - Kyle.
Graham Mitchell is the Bladstrom Visiting Professor at the Wharton School of the University of Pennsylvania, and Director of the Wharton Program in Technological Innovation.
Between 1993 and 1997 he was United States Assistant Secretary of Commerce for Technology Policy. Appointed by the President and confirmed by the Senate his responsibilities included the development and implementation of policies to increase the role of technology in enhancing the well being and competitiveness of the United States. He was also charged with promoting the interests of the United States in developing international science and technology policies, programs and partnerships with our major trading partners. In this position, Dr. Mitchell has directed and authored major studies on the competitiveness of both mature and emerging U.S. industries, and on the S&T policies of advanced and growing economies throughout the world.
Before joining the Administration he served as Director of Planning and Forecasting for GTE where he developed and operated corporate technology planning systems covering GTE's main businesses in telecommunications, lighting, and materials. Prior to that he was for 12 years with the General Electric Company as manager of research, engineering, and business development in operations, and with the Corporate Research and Development Center. He began his career in fundamental research in plasma physics in England.
Dr. Mitchell has also served as a director of the Industrial Research Institute, and a consultant and advisor to industry, government, and academe. He is author of numerous papers on technology, management, and policy. He holds 7 U.S. patents, and is a recipient of several major honors including the IRI's "Maurice Holland Award" for the management of industrial R&D. He holds a B.Sc. and Ph.D. in Electrical Engineering from the University of Westminster, London.
Jesús Villasante
Jesús Villasante is Head of Unit "Applications related to businesses" in the Directorate General Information Society of the European Commission. The scope of this unit covers Smart Organisations, Knowledge Management and Technology Take up for SMEs.
He joined the European Commission in December 1986. He has worked in Analysis and Preparation of Programmes and the Telematics Applications Programme, Networks and Services Applied to Health. At present he is Head of the Businesses Applications Unit of the Information Society Technologies Programme.
In 1993 he won a competition for the Information Technologies and Systems Body of the National Administration (Spain). He was nominated Head of the Informatic Service in the Directorate General of Planning of the Ministry of Economy.
In 1983 he joined Digital Equipment Corporation where he held positions as systems engineer in the Software Department, project manager for manufacturing industries and software advisor for the sales and business operations.
In 1981 he worked for Telefónica, the Spanish telecom operator, as a postgraduate trainee. From 1981 to 1983 he worked in the Computers in Medicine Section of the Air Force Hospital in Madrid in analysis and design of medical applications for the cardiology and other hospital departments.
Jesús Villasante was born in Madrid, Spain in 1957. He received a degree of Telecommunications Engineer by the Madrid Polytechnical University and a Master in Public Management by the Université Libre de Bruxelles, Ecole de Commerce Solvay.

GENERAL INFORMATION:
General Information - Conference Focus - Content Areas - Who Should Attend
Organization Chart - Board of Directors
Executive Committee - Advisory Council - Organizing Committee - Regional Coordinators



CONFERENCE
Author Center - Search Submission